3/28: WRESTLEFEST 18 IN WATERBURY, CT
---
Tickets for this show can still be purchased online but will NOT be mailed. Tickets will be held at the door. Please bring your receipt and ID to claim tickets.
Tickets WILL be on sale at the door for both shows this weekend.
CLICK HERE TO ORDER TICKETS ONLINE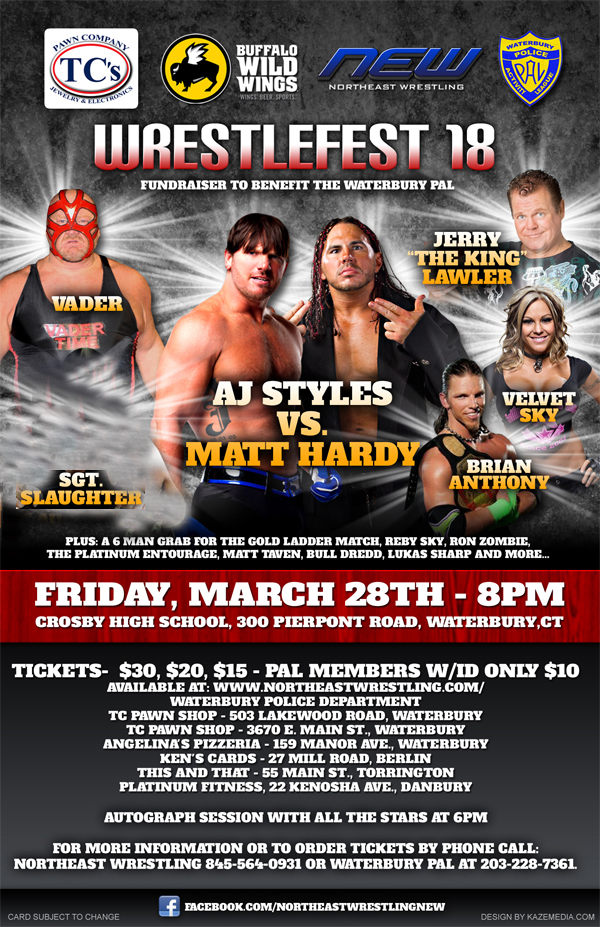 Northeast Wrestling presents Wrestlefest 18 at Crosby High School in Waterbury, CT on Friday, March 28th, 8 p.m.
MAIN EVENT
"THE PHENOMENAL" A.J. STYLES vs. MATT HARDY
---
JERRY "THE KING" LAWLER VS. MATT TAVEN
---
REBY SKY VS. VELVET SKY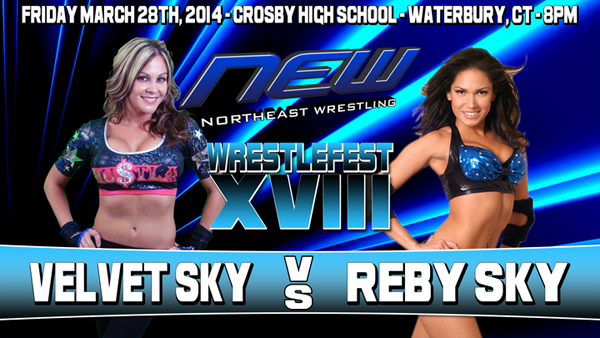 ---
VADER VS. JIMMY PRESTON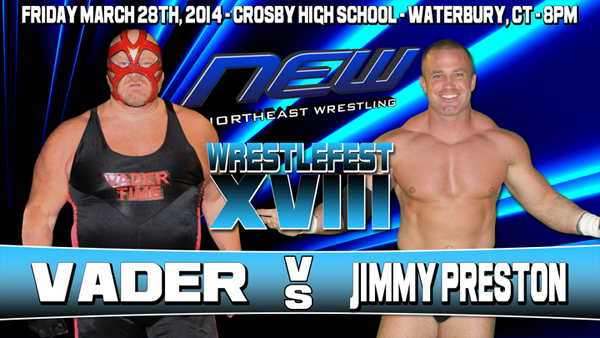 ---
CALEB KONLEY VS. MIKE BENNETT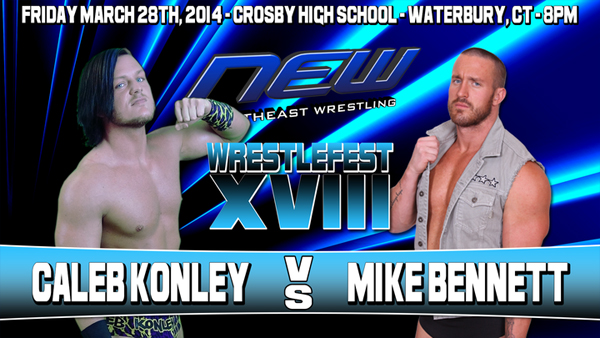 ---
FOUR WAY ELIMINATION CHAMPIONSHIP MATCH
BULL DREDD VS. BRIAN ANTHONY VS. LUKAS SHARP VS. MIKEY WEBB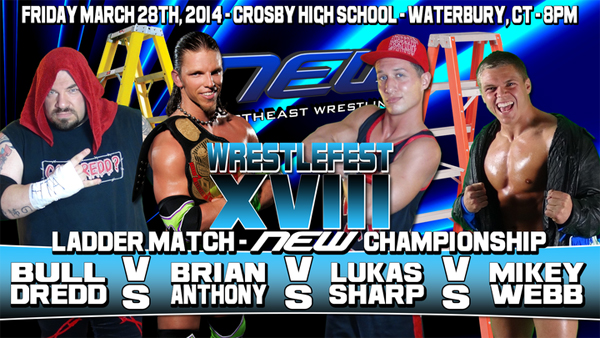 ---
RON ZOMBIE & KURT ADONIS VS. J BUSTA & STEVIE STAMOS W/ BIG JYM ANDERSON
FRONT ROW - $40 -SOLD OUT!
---
ROWS 2-5 - $30 - SOLD OUT
---
ROWS 6-10 - $20
---
GEN. ADMISSION BLEACHERS - $15
---
---

Northeast Wrestling Dates
---
Meet Wrestling Superstars
---
Subscribe to our e-Newsletter
---
Sign-up for our FREE e-newsletter. Simply enter your e-mail below and then click the "Subscribe" button.

Store
---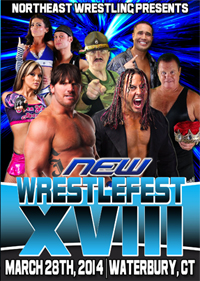 Northeast Wrestling's March Mayhem 2014 and Wrestlefest 18 DVDs are now available for only $15 each! Enter the
store
.
Bookings
---
Northeast Wrestling and NEW Entertainment can provide you and your business with one of the superstars of wrestling for your next big event. Superstars such as Mick Foley, Jerry "The King" Lawler, Dusty Rhodes, Jim Ross and current WWE Superstars are available for autograph sessions, personal appearances, grand openings, motivational speaking, etc.
E-Mail Us
for more information.
Facebook
---
Twitter
---