9/7: NORTHEAST WRESTLING AT THE NORTH HAVEN FAIR
---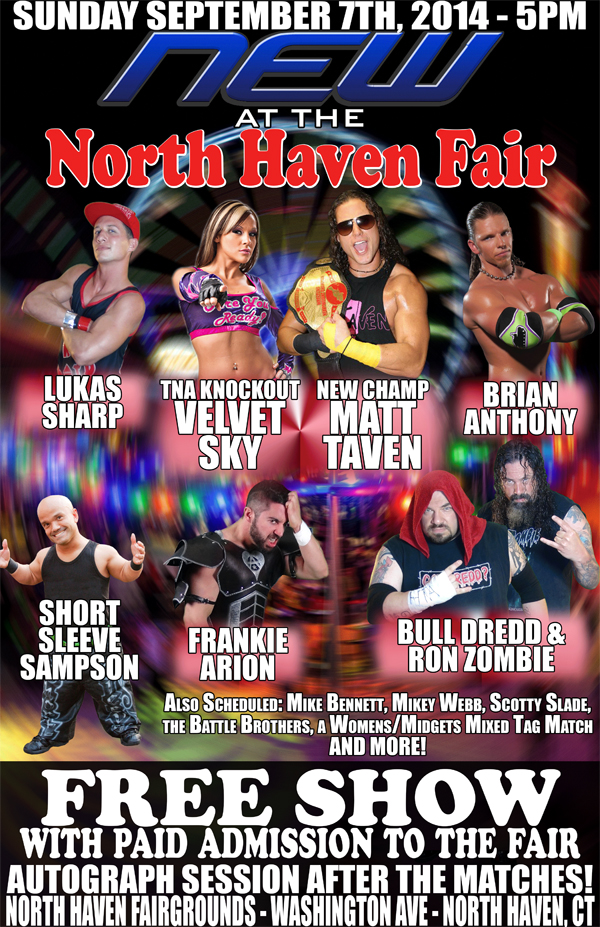 Northeast Wrestling will invade the North Haven Fair in North Haven, CT on Sunday, September 7, 2014 at 5 p.m.!
This is a FREE event with paid admission to the North Haven Fair.
ALREADY SIGNED . . .
NEW CHAMPIONSHIP MATCH
Champion Matt Taven vs. Mike Bennett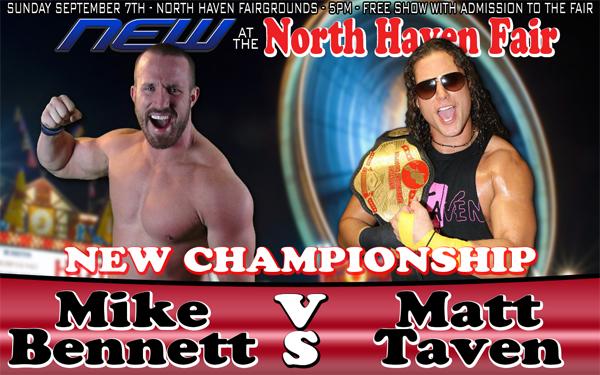 ---
Brian Anthony vs. Mikey Webb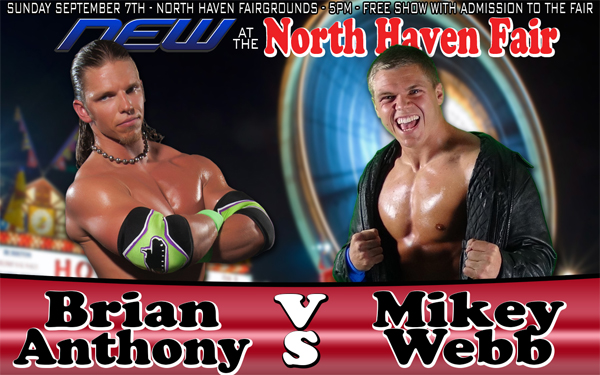 ---
MIXED TAG MAYHEM
Velvet Sky and Short Sleeve Sampson vs. Alexxis and Giant Robbie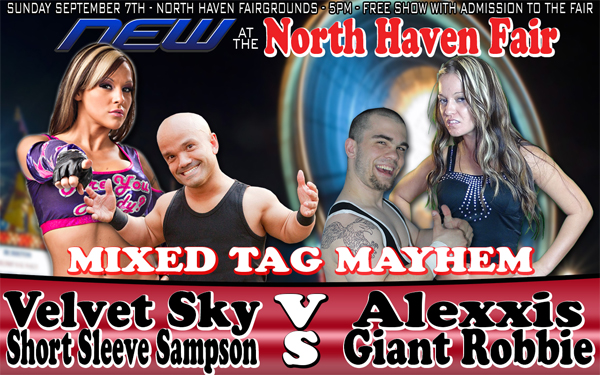 ---
TRIPLE THREAT MATCH
Franie Arion vs. Lukas Sharp vs. Scotty Slade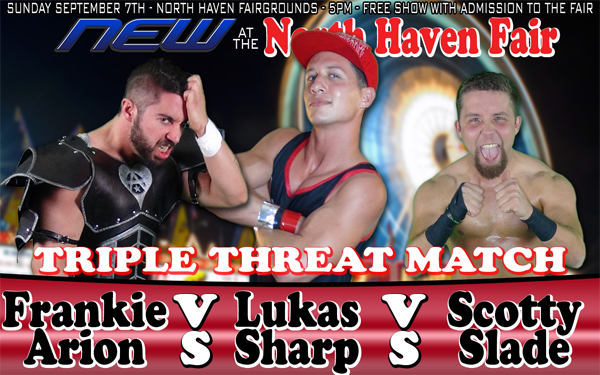 ---
TAG TEAM ACTION
Ron Zombie and Bull Dredd vs. Battle Brothers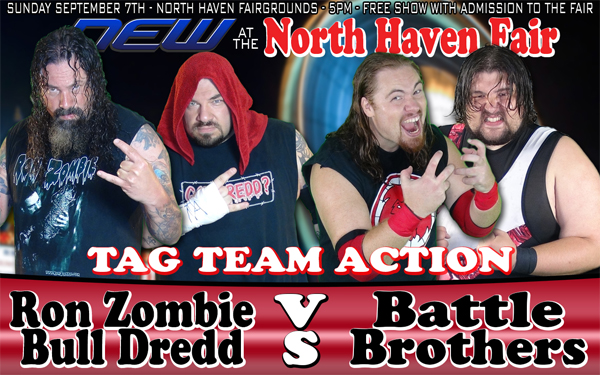 ---
ALL NORTHEAST WRESTLING TICKET SALES ARE FINAL. NO REFUNDS OR EXCHANGES.

Northeast Wrestling Events
---
Meet Wrestling Superstars
---
» 6/4:
Ric Flair
- Hickory, NC
» 7/9:
Hardys, Booker T
- Niles, OH
» 7/30:
Flair, Lawler, Booker T, Hardys, Foleys
- Pomona, NY
» 8/26:
Liger, Hardys, Foley, Lawler
- Pittsfield, MA
» 8/27:
Liger, Kurt Angle & Mick Foley
- Wappingers Falls, NY
Subscribe to our e-Newsletter
---
Sign-up for our FREE e-newsletter. Simply enter your e-mail below and then click the "Subscribe" button.

Facebook
---
Twitter
---
Store
---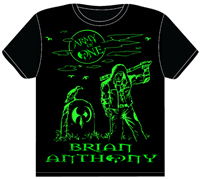 The Brian Anthony "Dig a Hole...Bury a Zombie" T-Shirt! Enter the
store
»
---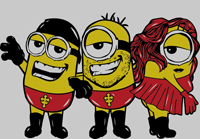 Enter Matt Taven's
store
»
---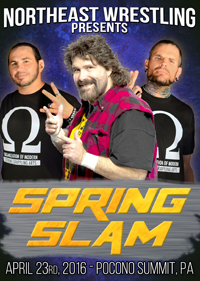 DVD: Spring Slam 2016
Enter the
store
»
---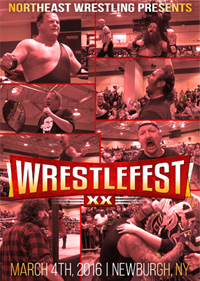 DVD: Wrestlefest XX
Enter the
store
»
---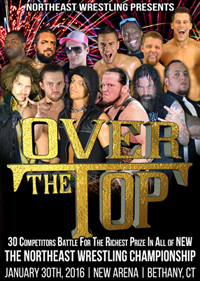 DVD: Over the Top
Enter the
store
»
---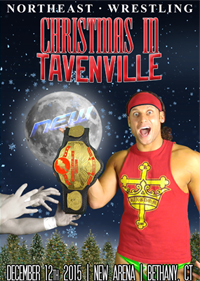 DVD: Christmas in Tavenville
Enter the
store
»
---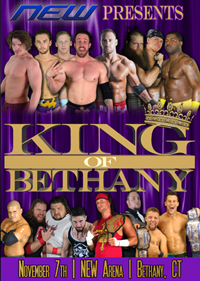 DVD: King of Bethany
Enter the
store
»
---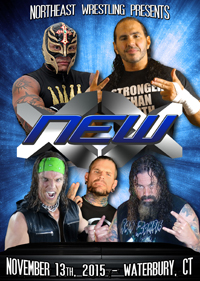 DVD: Northeast Wrestling 20th Anniversary
Enter the
store
»
Bookings
---
Northeast Wrestling and NEW Entertainment can provide you and your business with one of the superstars of wrestling for your next big event. Superstars such as Mick Foley, Jerry "The King" Lawler, Jim Ross and current WWE Superstars are available for autograph sessions, personal appearances, grand openings, motivational speaking, etc.
E-Mail Us
for more information.