FRIDAY, JANUARY 21: OVER THE TOP
---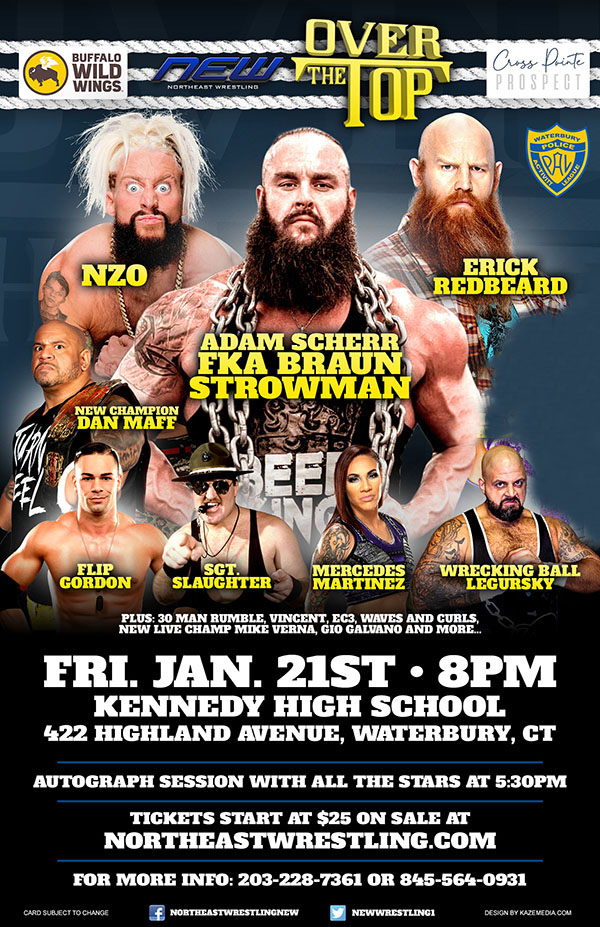 Northeast Wrestling and Buffalo Wild Wings of Waterbury will present Over The Top on Friday, January 21 at John F. Kennedy High School (422 Highland Ave 06708) in Waterbury, CT. Bell time is 8 p.m. Meet and Greet autograph session with all the stars at 5:30 p.m.
This is a fundraiser for the Waterbury Police Activities League.
SCHEDULED TO APPEAR . . .
ADAM SCHERR FKA BRAUN STROWMAN & EC3 VS. DUTCH & BATEMAN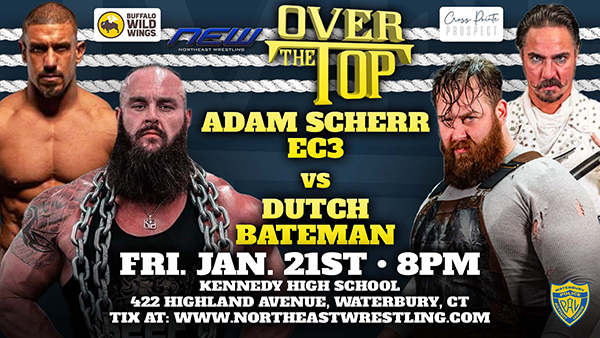 ---
DANGO VS. FLIP GORDON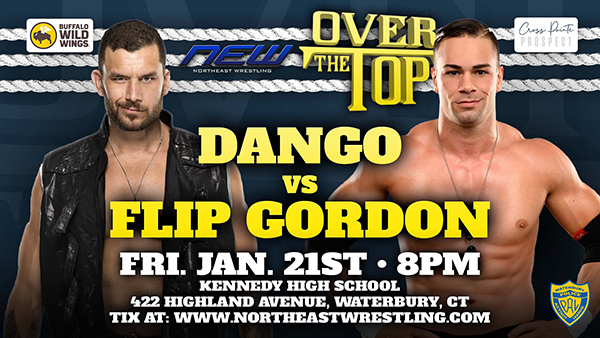 ---
LADDER MATCH FOR TAG TEAM TITLE MATCH CONTRACT
WAVES & CURLS VS. INZANELY RUDE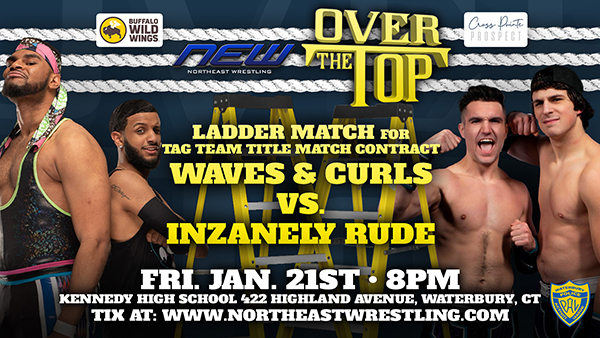 ---
SIX MAN TAG
NORTHEAST WRESTLING CHAMPION DAN MAFF, WRECKING BALL LEGURSKY & ERICK REDBEARD VS. JT DUNN, BRAD HOLLISTER & ACE ROMERO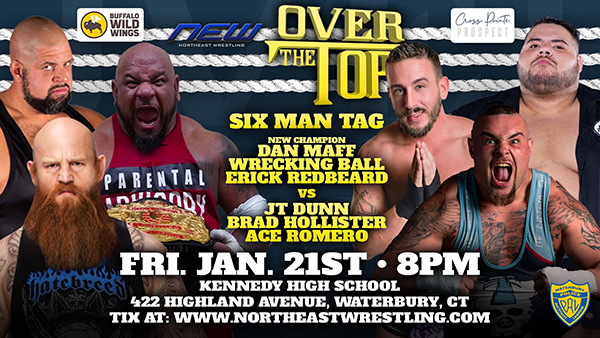 ---
AJZ VS. NZO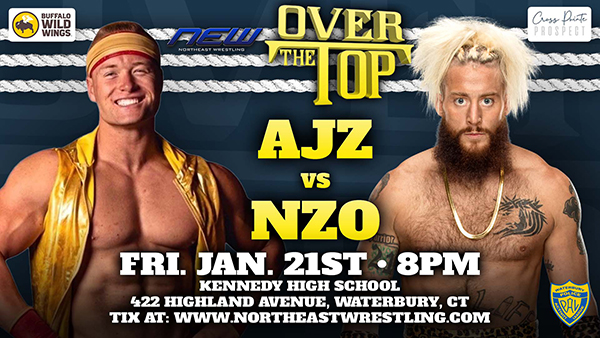 ---
MERCEDES MARTINEZ VS. IVELISSE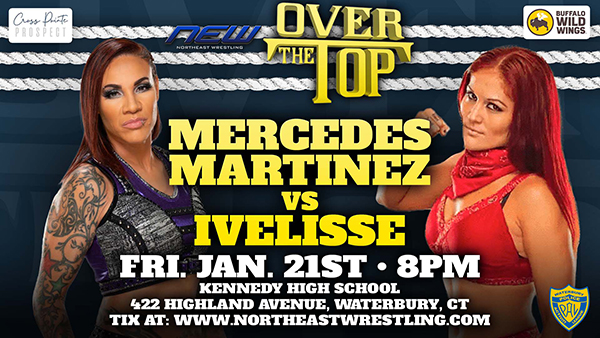 ---
OVER THE TOP RUMBLE ENTRANTS
BRETT RYAN GOSSELLIN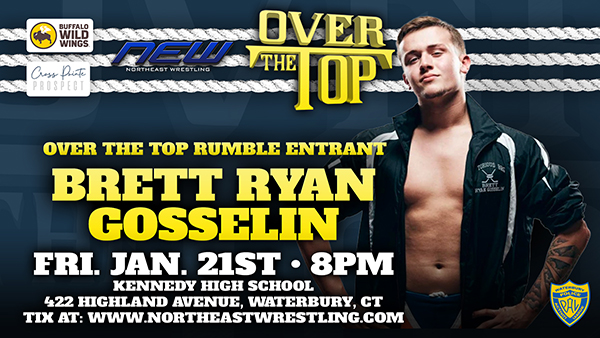 ---
CHRIS BATTLE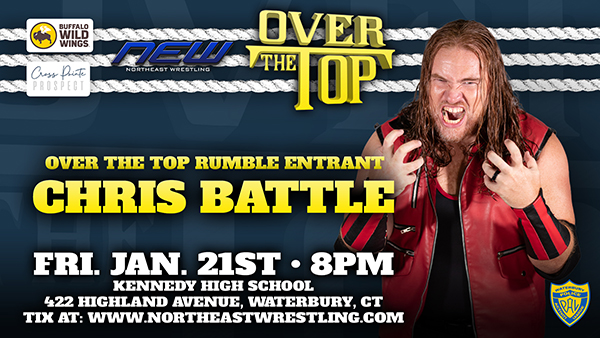 ---
"MR. NORTHEAST WRESTLING" BRIAN ANTHONY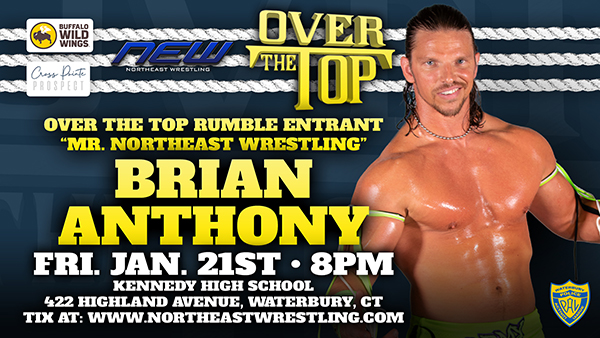 ---
CHANNING THOMAS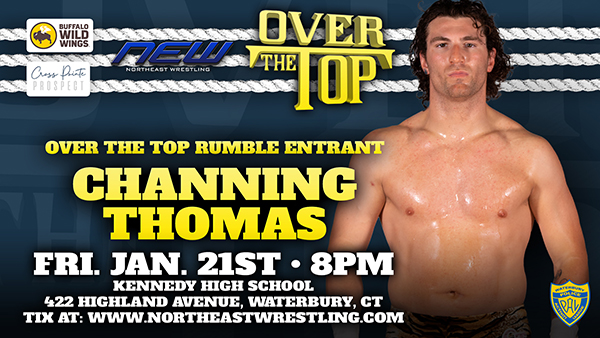 ---
CAM ZAGAMI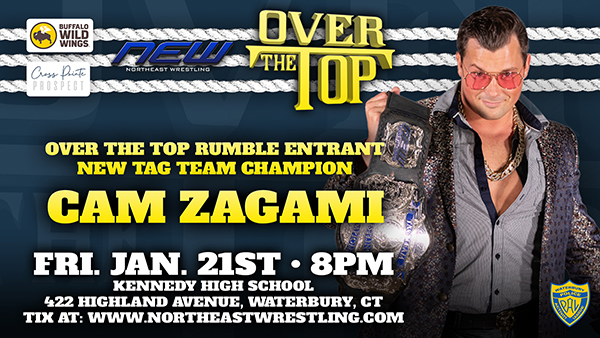 ---
VICTOR CHASE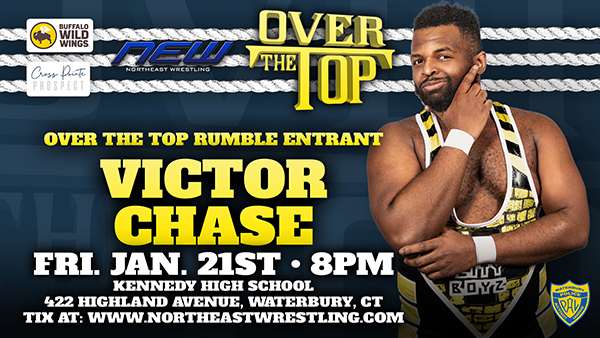 ---
J. HERU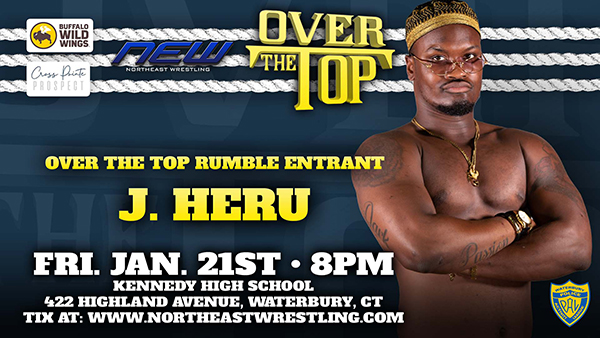 ---
JULIO CRUZ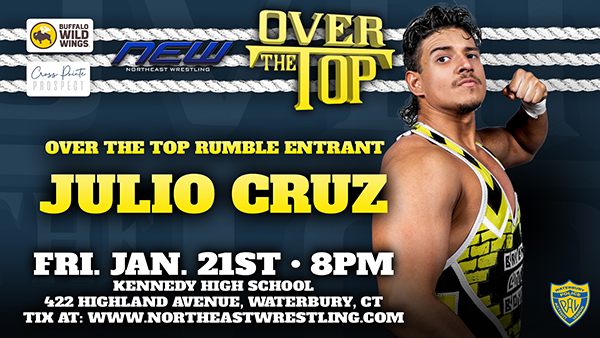 ---
GIO GALVANO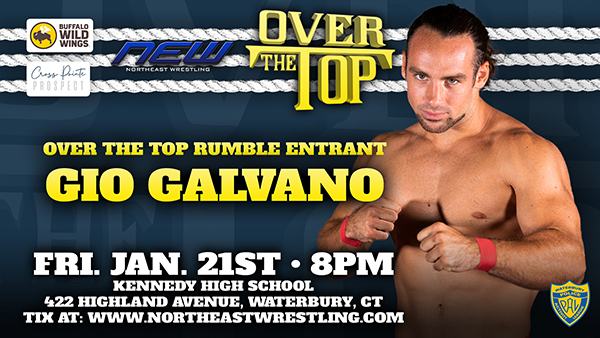 ---
ANTONIO ZAMBRANO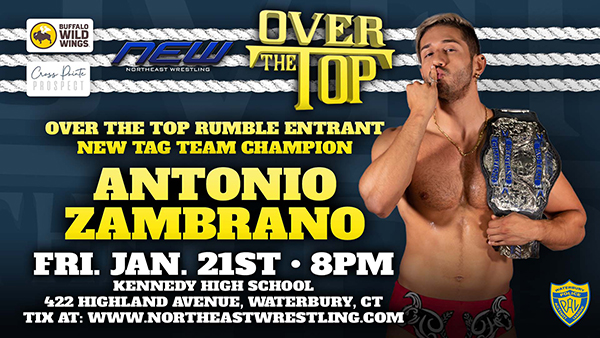 ---
MUCHO CHRIS MULJO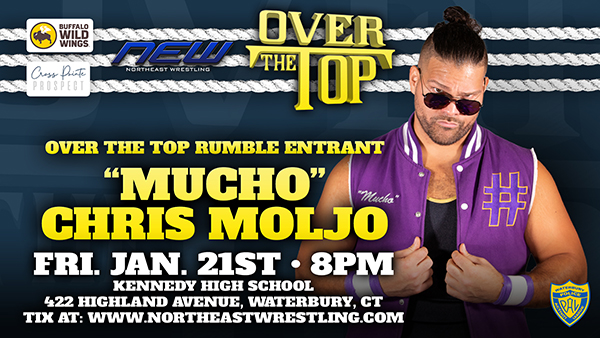 ---
TOMMY GRAYSON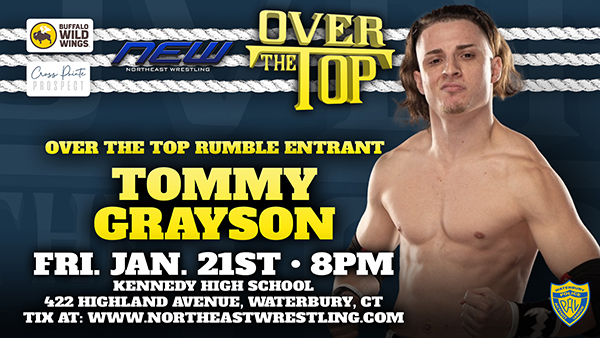 ---
RON ZOMBIE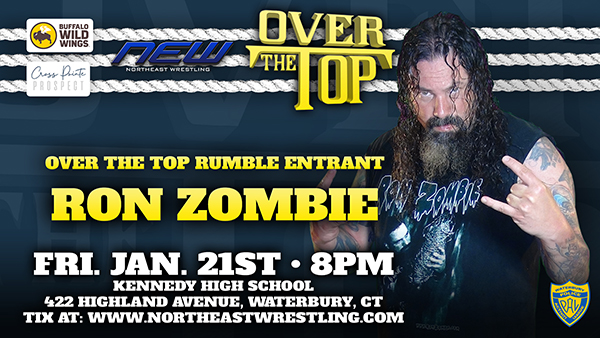 ---
TRAXX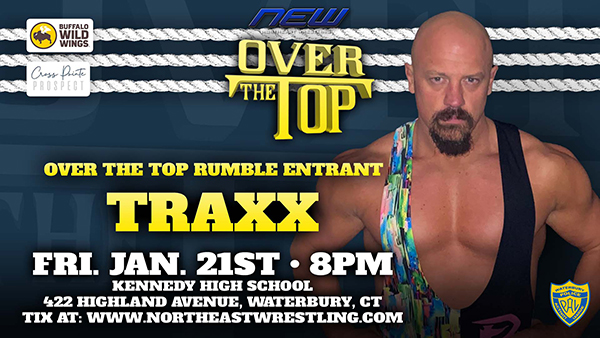 ---
ALL NORTHEAST WRESTLING TICKET SALES ARE FINAL.
NO REFUNDS OR EXCHANGES.

Northeast Wrestling Events
---
Meet Wrestling Superstars
---
» TBA

Northeast Wrestling On Demand!
---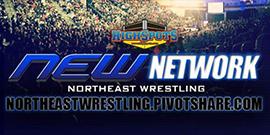 » Watch via Pivotshare
» Watch via the Highspots Wrestling Network
Stream these shows NOW via your computer, phone, tablet and on your television with Apple TV, Roku or Chromecast!
Recently Added:
» Wrestlefest 26 - Poughkeepsie, NY | Pivotshare | Highspots
» Over The Top - Waterbury, CT | Pivotshare | Highspots
» Destiny - Bethany, CT | Pivotshare | Highspots
» Better Than You - Danbury, CT | Pivotshare | Highspots

Subscribe to our e-Newsletter
---
Sign-up for our FREE e-newsletter. Simply enter your e-mail below and then click the "Subscribe" button.

Pro Wrestling Tees Store
---
Free Match on YouTube

---
Facebook
---
Twitter
---
Bookings
---
Northeast Wrestling and NEW Entertainment can provide you and your business with one of the superstars of wrestling for your next big event. Superstars such as Mick Foley, Jerry "The King" Lawler, Jim Ross and current WWE Superstars are available for autograph sessions, personal appearances, grand openings, motivational speaking, etc.
E-Mail Us
for more information.