SCHEDULED TO APPEAR . . .
EL HIJO DEL VIKINGO VS. KOMANDER VS. TOXIN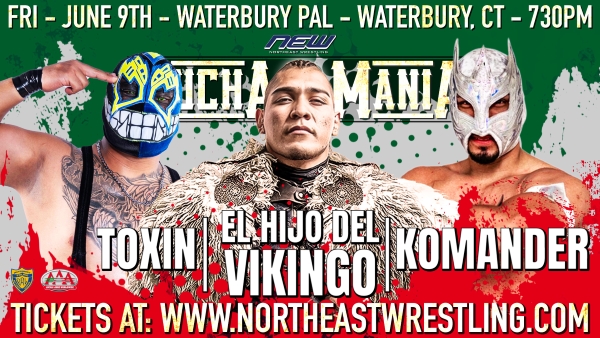 ---
NORTHEAST WRESTLING TAG TEAM CHAMPIONSHIP MATCH
"MR. NORTHEAST WRESTLING" BRIAN ANTHONY & NORTHEAST WRESTLING CHAMPION MATT TAVEN VS. DAN MAFF & KERR W/ VITO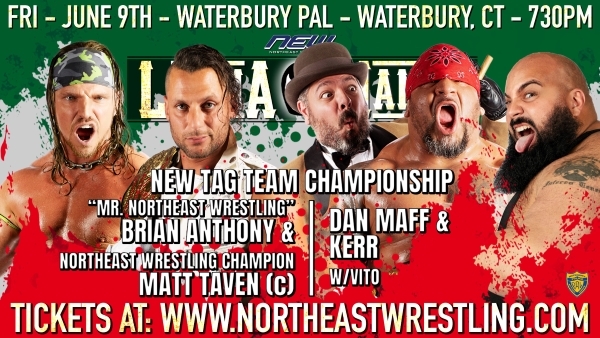 ---
WAVES & CURLS, ENCORE & J HERU VS. NEW LIVE! CHAMPION VICTORIOUS BRG, LUCAS CHASE & THE BRICK CITY BOYZ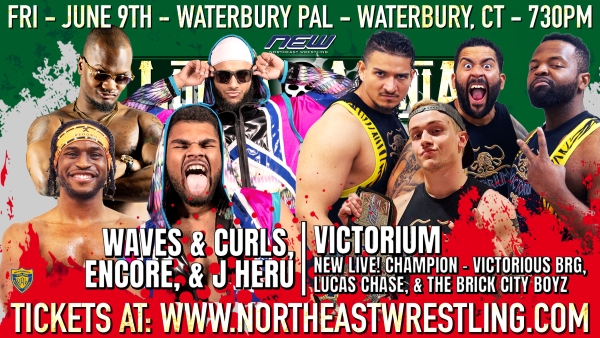 ---
"MEGASUS" MEGAN BAYNE VS. NIKII DUKE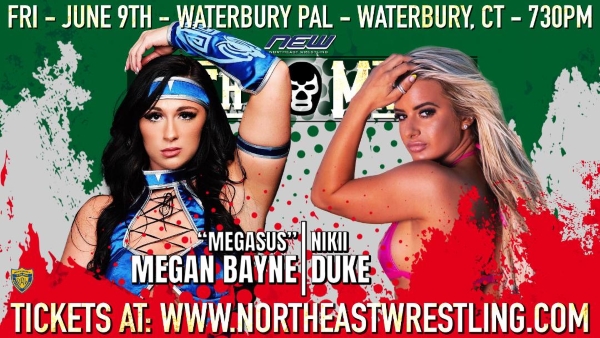 ---
"POP PUNK DEVIL" RJ RUDE VS. "BEAUTIFUL" BRAD BAYLOR W/ DANIELLE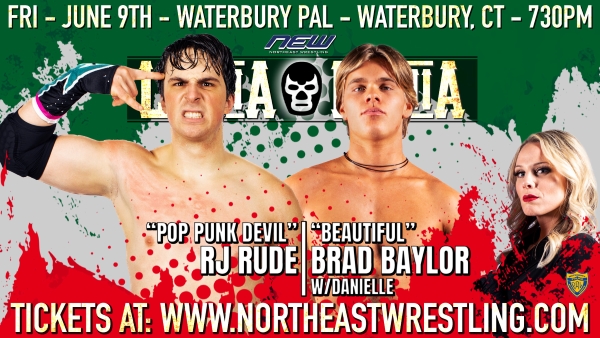 ---
"THE GOOD DOCTOR" LANDON HALE VS. "ISRAELI ACTION FIGURE" GAL BARKAY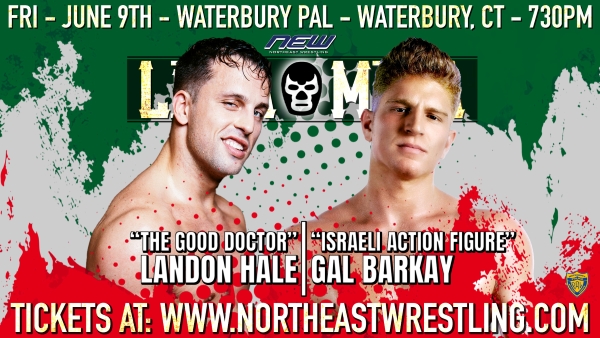 ---
"BIG BACON" BRAD HOLLISTER VS. RON ZOMBIE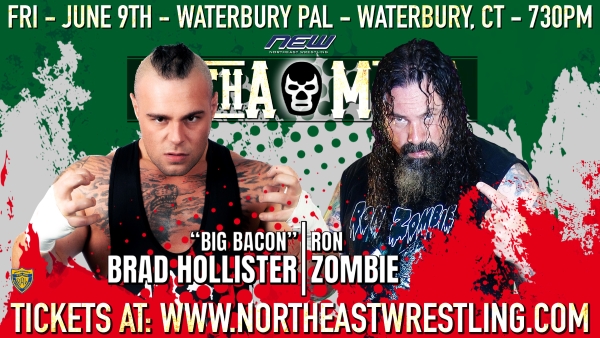 ---
WRECKING BALL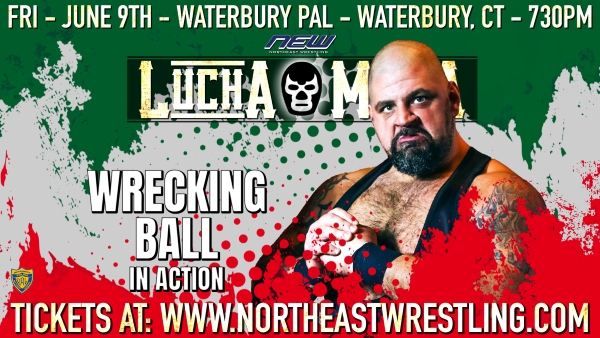 ---
ALL NORTHEAST WRESTLING TICKET SALES ARE FINAL.
NO REFUNDS OR EXCHANGES.